Imagine that crowded and bustling organization fair at the beginning of each semester. There is likely a wide range of different pre-med or pre-health professional organization tables vying for your time and membership. There's really a lot out there so how do you choose?
Or perhaps…
You may have strolled through that fair and thought something along the lines of…
"Hey I know all about applying for medical school and I got a pretty good handle on the MCAT so I don't need those meetings and membership fees, right?!"
…but let's take a closer look, shall we?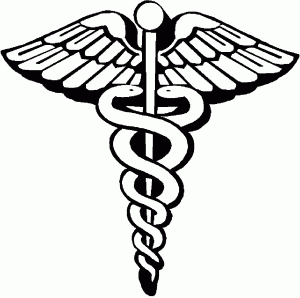 Gaining Relevant Experience
Simply putting down on your resume that you were a part of some pre-med society isn't much help but there are plenty of ways to get involved in events and programs put on by the organization. Pre-med clubs offer a wide range of opportunities to be proactive in bettering yourself through things like for instance mentoring programs or gaining experience volunteering in the medical world.
Make the most of your time and membership fees frankly and get involved!
Leadership Opportunities
Within the ranks of the organization you can lead peers and drive the club to success.
Taking on a leadership role can be challenging but you gain the very valuable skills for a future in medicine in communication, negotiating, and problem solving just name a few. Besides leadership positions always look great on a resume. Taking the lead and the subsequent skills gained are extremely beneficial for a future medical professional.
Access to Resources
These organizations have resources you may not even be aware exist and in order to take advantage of them you have to be in the know!
One of the perks of a pre-med organization is that school representatives from the different medical programs will schedule more visits should they anticipate an audience of pre-med students. That means many clubs will host these representatives to come and talk to the group and answer any specific questions or even host a whole panel of representatives to speak!
Figure Out Exactly What You're Doing
Anesthesiology, Internal Medicine, and Neurology, OH MY!
So what exactly are all the specializations and what is it exactly you want to do? Student orgs may bring in a wide range of people in the medical profession to talk on what they do and offer advice and help you discover exactly what you'd like to do someday!
Misery Loves Company
You'll meet other pre-med hopefuls to share the woes of preparing for medical school. With everything from the AMCAS, the MCAT, letters of recommendation, etc making connections with fellow students that know exactly what you're going through can be both comforting and helpful! You can even share your wisdom about how great MCAT Cracker is! 🙂
The real trick is finding the pre-med club for you. I wasn't kidding when I said there's a few out there. Check this list from the University of Texas at Austin of Pre-Health Profession Organizations here.
BONUS: The AAMC has even created a resource of potential pre-med organization lesson plans! It is a really neat tool. Check it out here.
In review, pre-med clubs can offer many benefits helping members stay on the track with things like career panels and mentoring programs!
So why would you want to join? The better question is why not?